The Hack
Send people directly to subscribe lightbox. This feature can be used in your social media stream, profile, website or as part of your newsletter call to action and it provides a faster and more direct way to funnel in new channel subscribers.
To see this hack in action go here.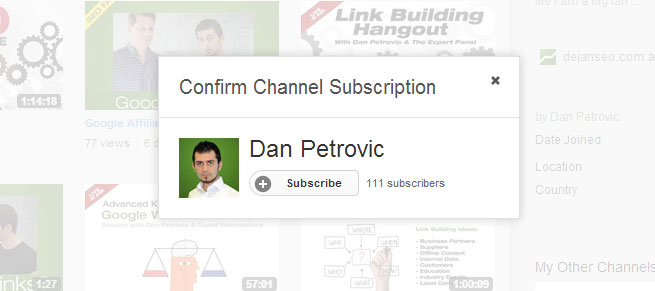 How to set it up?
Here's the anatomy of the subscribe URL: youtube.com/channel/<channel_ID>?sub_confirmation=1
To find your channel ID view the source of your YouTube page and look for "data-subscription-value".
Copy it's value, for example data-subscription-value="UCI0Gw-_S7vaWk2aPgi6b2Ug" and paste in the URL above so it looks like something like this:
https://www.youtube.com/channel/UCI0Gw-_S7vaWk2aPgi6b2Ug?sub_confirmation=1
Amazing YouTube Subscriber Hack