Organic search delivers 53% of total site traffic. And that figure is growing yearly. Google dominates the industry, with a 90%+ market share. For small businesses, ranking on page 1 is often what makes the difference between keeping heads above water and filing Chapter 11.
Showing up on Google is relatively easy. Just pay. But the problem is that paid search is becoming increasingly expensive. It's often difficult to get a decent bang for your buck.
Organic traffic, on the other hand, is technically free. It's the gift that keeps on giving! Rankings are a vital part of the SEO process and are not an 'easy fix', having an SEO company guide you through best practice will give you the best opportunity to improve your rankings and overall online authority.
Instead of trying to give you a complete A to Z (takes more than just an article!), this guide will focus on the biggest mistakes you need to avoid. Don't worry, we're also including what you need to do instead.


The Most Common SEO Mistakes
Perhaps just as important as nudging you in the right direction with some actionable advice: the most common search mistakes you can make. Almost every small business has made at least one of these. Try and avoid these if at all possible.

The Mistake: Business owners are often so focused on ranking on the first page that they forget what they're doing it for: getting more customers. If you get plenty of traffic but your website isn't up to much, they'll go elsewhere. It's that simple.

The Fix: Pay attention to user experience (UX). This isn't just about clicking through your website to make sure it looks nice and has all the necessary information. Take a data-led approach. Use Google Analytics to measure bounce and conversation rates, as well as time on page.

The Mistake: Most small business owners, with even the slightest interest in search know that links are key to ranking on Google. So far, so good. The problem? Low quality links. At best, they won't move the needle for your site. Worst case scenario, they'll tank your rankings.

The Fix: Focus on quality, not quantity. It will be a little more painful than just clicking a button or paying for cheap links, but it'll be worth it. Connect with others in your industry, go for guest posts on high quality sites, and only pay for legit business listings, not link farms. Small businesses SEO companies will be able to assist you to not only earn quality links, but localised links that will highlight your site on a local level, thus focusing on more qualitative and legitimate business leads.

The Mistake: Google loves content. It's how the algorithm figures out which websites are worth ranking. So we start working on the 'obvious' solution: slapping loads of blog posts on our websites. Unfortunately, Google isn't so easily convinced. Low quality content will never get you anywhere.

The Fix: It's better to have a single blog post that is of exceptional quality than dozens of thin 500-word blog posts that don't add any value. Try and publish content that actually solves an issue and is the best (or at least up there!) available resource on that given topic.

The Mistake: It's ludicrous that many websites still don't work properly on smartphones. It's 2021! Google already announced way back in 2018 that it implements mobile-first indexing. This means they'll look at the mobile version of your site to consider whether you should be ranking. Most companies, however, don't have a mobile version of their website. Even worse, the design process is almost entirely based on what 'looks nice'. And before you argue that your WordPress theme has an automatic mobile version, that's not necessarily what you need.

The Fix: Your mobile website is your website. The desktop alternative is a secondary option. That's how you need to think in 2021. Both need to be designed properly, equally tested, and the UX up to scratch. Only then will Google give you the rankings you're looking for.

The Mistake: Google searches are based on keywords and the algorithm used to place heavy emphasis on these specific terms being present on your website. That still rings true today, but the situation is a little more nuanced than it used to be. Overstuffing keywords used to be an unfortunate (yet very much viable) strategy, but in 2021 it'll only serve to tank your rankings.

The Fix: First of all, don't overdo it. Try and fight the temptation to stuff your website with keywords. Take a subtle approach, ensure relevance through your content, not simply by adding every keyword that comes to mind. Use synonyms and related topics, and always ensure your content sounds natural. The square peg, round hole approach will only serve to harm your website.

The Mistake: Small business owners often get so obsessed with Google and organic traffic that they focus solely on improving rankings. Every single online marketing effort is designed to reach that first page. This strategy excludes other channels that can also bring in significant traffic (and customers!).

The Fix: In addition to search engine traffic, focus on other avenues. There are plenty: social media, paid traffic, business listings, and yes, even offline marketing still works. Remember, traffic from Google isn't the end goal. You're looking for leads and conversions, that's it. The way it happens isn't necessarily important, as long as you can identify and reproduce the approach.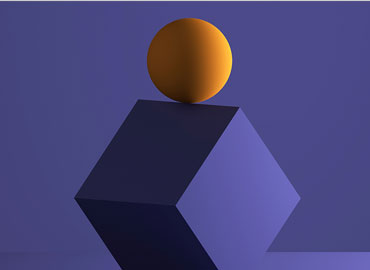 Final Tip: Ranking Takes Time
Our takeaway message is this: have patience. Ranking doesn't happen overnight. It will take grit, determination, the right (white hat!) steps, and a whole bunch of time. Be prepared to wait a few months before you start seeing that big change in traffic.
The good news? If you have the capacity to wait it out and put in the effort, you'll leave your competitors behind. And these days, the risk is also much lower that your site will suddenly lose its rankings.

So, keep on trucking. The needle may not move after the first couple of months. That initial trickle of traffic may take six months to appear. But once those floodgates open, be ready to convert.