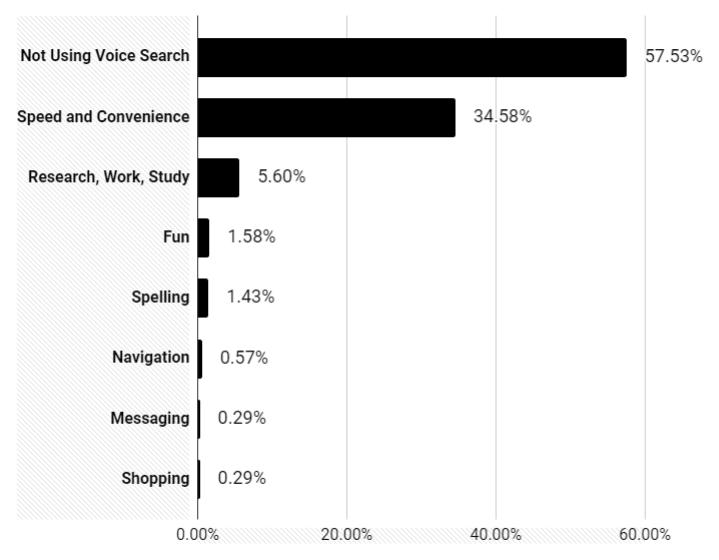 A 1000-user survey conducted by Discovery Content team in May 2018 shows that most Australians don't use voice search despite strong smartphone adoption.
Around 35% of respondents quoted speed and convenience as the main reason for using voice search. Other significant use encompasses information lookup, research work and study with just under 6%.
Other themes include "fun", "spelling", "navigation" and "messaging".
Only a few users quoted "shopping" in the context of their voice searches.